How it look before
History of the house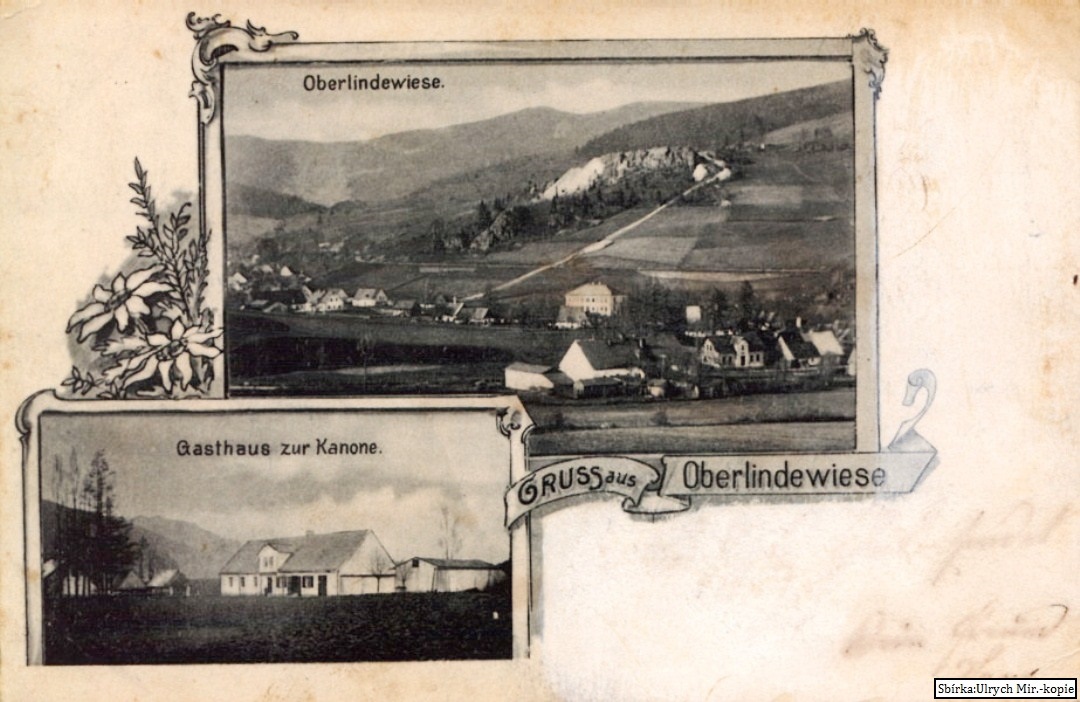 With the historical name "U Kanónu" (At the Cannon) our house has always been one of the significant places in the village of Lipová – lázně (spa). The origin of the building dates back to the 18th century and is connected with the family of Johann Schrott, the founder of the local Schrott baths.
Later the house also served as a municipal cinema, inn and common room. The inn was located in today's apartment number one. The recollections of local residents show us that the house has always been a popular centre for events and entertainment. The photograph also remembers a skittle alley, which unfortunately has not been preserved.
The men from Jesenik who participated in the Czech army's campaign against Napoleon at the Battle of Leipzig in 1813 gathered here to feast, reminisce or form veterans' associations.
In the early 20th century, the owners before us ran a municipal inn here and slowly began building the house's first apartments. We were able to successfully purchase it at the end of 2019. We decided to complete the original plan, and we converted the house into an apartment building. The renovation of such a large and especially old building has been challenging, and the finishing work in some parts is still ongoing.
Our main goal is to preserve the charm of the house, which is linked to a long and fascinating history. The appropriate setting in the relief of the surrounding landscape contributes to this goal alongside the craftsmanship and design that spares neither materials nor space.
We continue collecting historical information and photographs and will happily share them with you.